AMANA MANORI JOINS THE SENIOR ADVISORY TEAM OF NEW YORK INVESTMENT BANK, CAMBRIDGE WILKINSON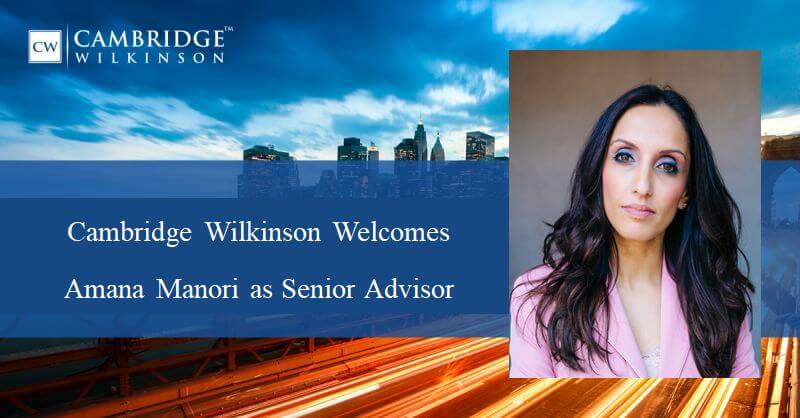 The founders of Cambridge Wilkinson (www.cambridgewilkinson.com) are pleased to welcome Amana Manori to their global Senior Advisory Team.
Amana is the CEO of two global entities under the Highness Group of Companies: Highness Global Capital Inc. (financial services and securities dealership) and Highness Global Inc. (creative agency).

Amana has over two decades of experience in the global capital markets space across multiple assets classes and in roles from fund formation, regulatory compliance, marketing to business development/capital introduction (specializing in sophisticated capital). 

At Highness Capital, Amana provides local dealer services to global issuers, liaisons sophisticated capital introductions and actively originates and sources deals (debt, equity and speciality finance) for her global clientele. Amana has been instrumental in the creation and growth of a number of businesses and continues to provide business architecture services. She remains a trusted advisor, business consultant, and active mentor as a seasoned legal and capital markets veteran.

Amana is devoted to her philanthropic organizations under Highness Humanity, the charitable division of Highness, supporting vulnerable members of society with a strong focus on youth and marginalized women.