The 5th Annual AIMA Canada Investor Forum returns to Toronto on October 17 – 18, 2019
The 2018 Forum brought together over 300 attendees from Canada, USA and abroad, with one third representing the investor and allocator category. Keynotes included OTPP CEO Ron Mock, OMERS CEO Michael Latimer, and Galaxy Digital CEO & Founder Mike Novogratz, while 11 panels of leading experts covered current themes impacting hedge funds, private credit, private equity, real assets, managed futures and more, including due diligence, ESG, fintech and diversity trends. This year's agenda will continue to bring fresh perspectives to address the key challenges confronting the industry and the latest trends in innovation.   
Join Highness Capital by registering at: https://www.aima-acif.org/buy-tickets.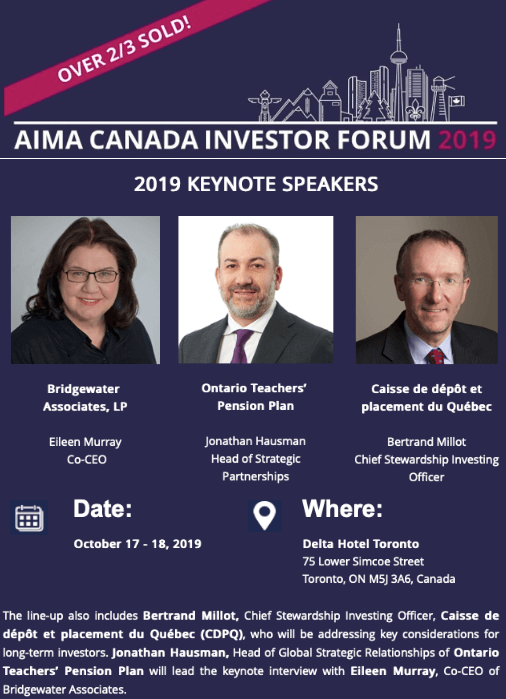 Full details can be found at: https://www.aima-acif.org/
​